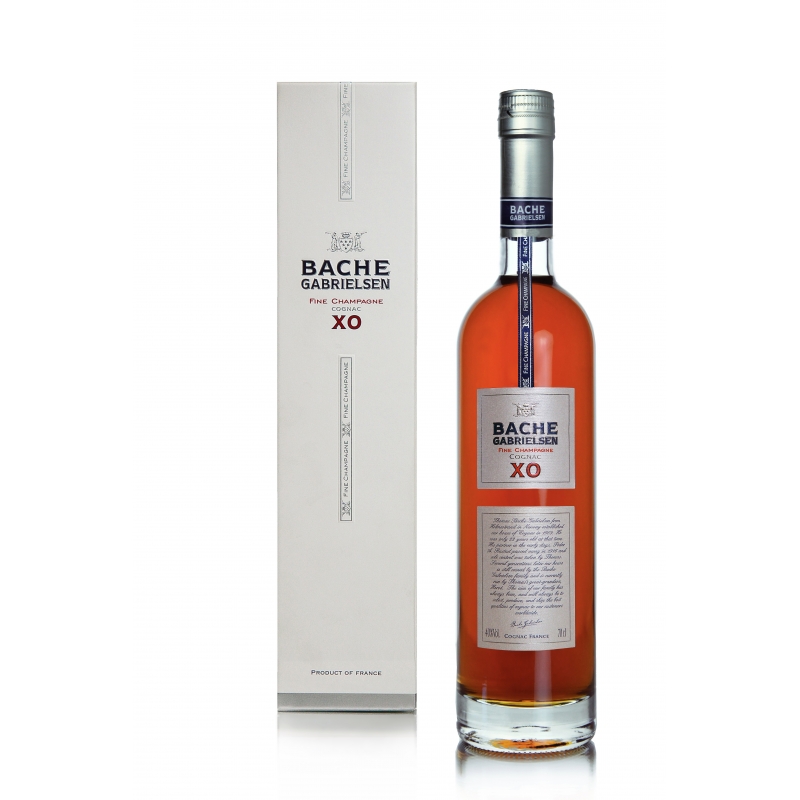  
XO Fine Champagne Cognac Bache Gabrielsen
For having aged in Limousin oak casks well beyond what is expected from a classical XO
Description
This Cognac is extremely floral on the nose. Then come the aromas of cinnamon, vanilla, honey, iris and cigar boxes.
The taste is beautifully balanced on the palate with dried fruits, chocolate and slight peppery notes revealing the exceptional ageing process.
The finishing taste is very elegant and long in the mouth preserving the cinnamon and sweet spicy flavours.
Volume: 7ocl
Alcohol content: 40% vol.
Grapes: 100% Ugni Blanc
Cru: Grande Champagne, Petite Champagne
Color: Amber
Aging: 10 to 30 years in Limousin oak barrels