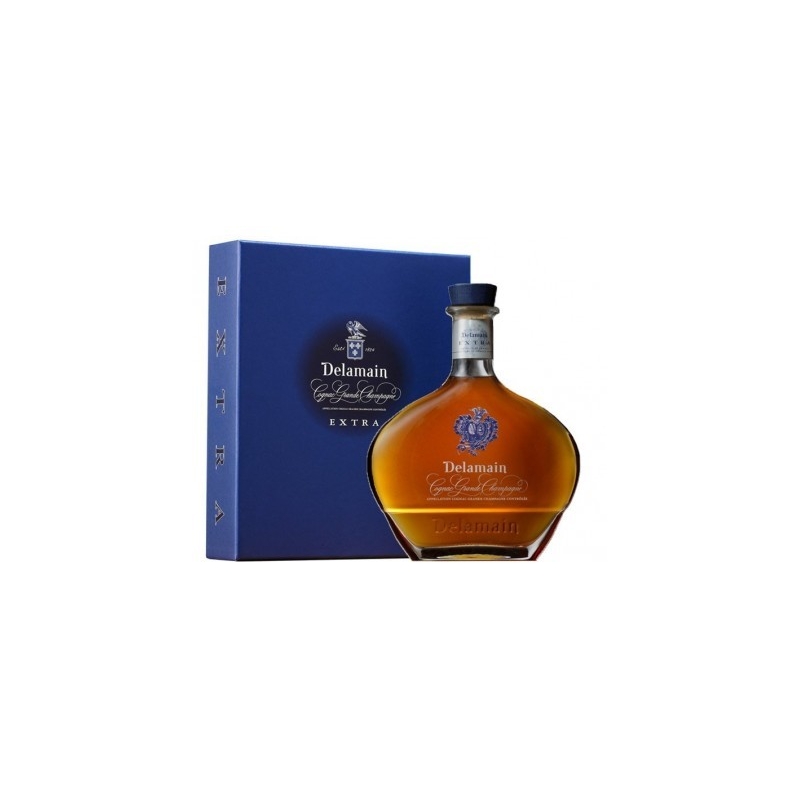  
Extra Cognac Delamain
Extra Cognac Delamain - Grande Champagne
EXTRA appellation is an existing Cognac category far superior to the X.O.
Delamain's EXTRA is the rare one issued exclusively from the Premier Cru area : the Grande Champagne.
Presented in decanter
Description
Extra Cognac Delamain - Grande Champagne
Style : it shows deep maturity and a full-bodied bouquet. It is the perfect expression of an old Cognac from Grande Champagne.
Bouquet : Power of the perfumes, length of the fragrance.
Savor : Fullness, deep maturity, mellowness. Intense and complex fruitiness.
Color : Brilliant amber-topaz with a wonderful soft golden clarity.