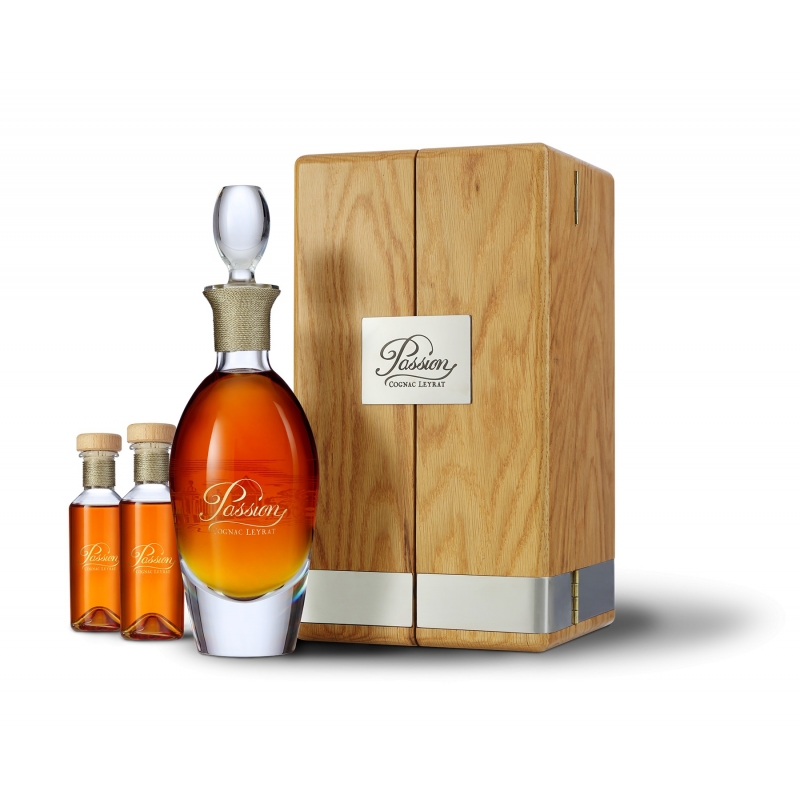  
Passion Cognac Leyrat
Passion ! Cognac LEYRAT - Limited Edition

Perfect embodiment of luxury and elegance, Leyrat Passion completes the range of single-estate LEYRAT cognac exception and extends an ancestral history and a rich heritage of tradition and innovation.
Numbered crystal decanter, two small bottles for sharing!
Description
Passion ! Cognac LEYRAT - Limited Edition
The estate Chez Maillard, emblematic vineyard of Cognac Leyrat in Fins Bois vintage offers eaux-de-vie of incredible richness for this collector's item.
After being distilled, Leyrat Passion was put in French oak barrels several decades ago.
To reach full maturity Leyrat Passion has been the subject of a double aging: a long stay in very dry cellars to give it character and aromatic complexity, then many years in the humid cellars of the family estate, to draw flexibility , roundness and freshness.
The 3 bottles that house it embody the sharing, the art of living and the passion for exceptional cognacs.
Beautiful amber dress with mahogany reflections and golden chips.
Intense and rich nose of great elegance with violet floral notes and aromas of candied fruit, orange peel, enhanced by touches of liquorice, sandalwood and sweet spices, and nutmeg.
On the palate, Leyrat Passion is powerful, balanced and silky. There are aromas of candied fruit and slightly woody and spicy notes.
The finish is supple, fresh, with a touch of blackcurrant and baked apples for an incredible length.